Feeling haunted by something or someone in your past? Haunted by bad dreams? Release those feelings now or they will follow you forever!
---
If you feel that

you will never succeed.
---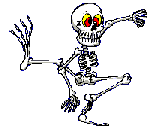 Do you have any 'skeletons in your closet'?
Perhaps you have unfinished business with someone on the other side?
Close your eyes - if your dare . . .
See the spirit in your mind - or confront it in the place it haunts you.
Accept forgiveness from it -
or ask for forgiveness for that which troubles you.
Help the Spirit.
you will feel better and be able to move on.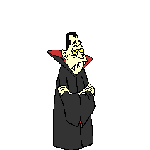 Looking to ascend into your light body?
to fly away and be free?
to release your demons?

to be One with the Flame of Creation?
Let that day be today!


Is there a part of your personality that holds you back?
robs you of your freedom?
makes you see yourself as ugly?
unworthy?
Put your finger on your DELETE KEY now and get rid of it forever!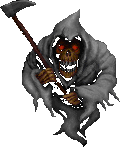 Feeling Grim?
Depressed?
Please get professional help!
Planet Earth may have too many challenges for you at this time!


Are you unable to see Spirits?
You may be using the wrong eyes.
Try closing your physical eyes then
watching the screen in your mind
that is just behind them.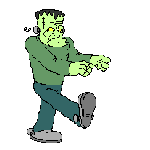 Trying to create the Perfect Man?
Make sure you know what you are asking for?
"Hello Frank!"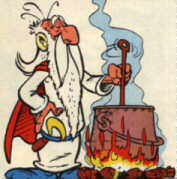 Is someone around you always 'stirring the pot'?
Move away from that person or your energies will get depleted!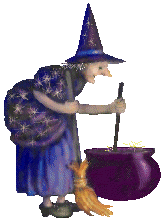 Do you feel that someone has put a 'spell' on you -
causing endless problems in your life -
especially in finding love?
You could see the energy of the spell reversed -
sent back to that person.
You could ask your guides to protect you -
thus seeing the energies disappear.
You can come to realized that though the
'dark forces'
may exist for some -
why do they not affect others?
Could it be that they know how to balance out
the daily amounts of negativity we all encounter?
Could it be that they don't play the drama game?
Could it be that they remove themselves from
those that would be detrimental to them?
Could it be that they place themselves in
higher light frequencies
above which the negative lower frequencies
can not exist -
where souls are able to function?
You could simply surround yourself in white light energy -
where no one can hurt you.
It works ever time.
---


Is your life going in circles?

Do you feel like you are going nowhere?
Take some time for yourself to see
what your soul really wants -
and is really telling you.
Find the best scenario -
then manifest it.

The Festival of Samhain