Wines

Pairing Fish and Seafood with Wine
Dish
Wine

Reason for Pairing

Steak & Lobster

Pinot Noir
This lighter red wine doesn't overpower the lobster, but is still strong enough to complement the steak.
Broiled Lobster with Butter
Chardonnay
A Chardonnay that's crisp with fruity flavors balances the fullness of the butter, while the acid content of the wine brings out the flavor of the lobster.
Steamed Crab Legs
Chardonnay
While a crisp Chardonnay pairs well with crab legs, another popular pairing is beer.
Grilled Tuna or Salmon
Pinot Noir
These darker, oilier fish are complemented perfectly by this light red wine.
Grilled Grouper or Snapper
Chardonnay
These fish are whiter and leaner with more of a delicate flavor. An oaky Chardonnay is a good accompaniment.
Steamed Tilapia
Fume Blanc
Steaming a delicate fish like tilapia means you need a white wine that's more delicate and less oaky than Chardonnay. The green apple taste of Fume Blanc complements this delicate cooking presentation.
Steamed Mussels
(with butter, garlic and fennel)
Pinot Grigio
This is a lighter, sweeter wine that balances the garlic and fennel while complementing the Italian flavor of the dish.
Grilled Scallops (with citrus butter)
Pinot Grigio
A light Pinot Grigio is an ideal complement to the scallops and the taste of citrus in the butter.
Fried Shrimp
Beer
Nothing beats the popular combination of relaxing with a beer and a plateful of fried shrimp.
---
Wine Types
| | | |
| --- | --- | --- |
| White Wines | Aromas and Flavors | Body |
| Sparkling Wine | Apple, pear, yeast | Medium |
| Sauvignon Blanc (Fume Blanc) | Herbaceous, grassy, hay, citrus, grape-fruity | Light to Medium |
| Chardonnay | Pear, apple, oak, buttery,creamy | Medium to Heavy |
| Viognier | Floral, peach, apricot, pear, fruity | Medium |
| Pinot Gris/Pinot Grigio | Crisp, pear, peach, apricot | Light |
| Pinot Blanc | Pear, apple, floral | Medium |
| Chenin Blanc | Peaches, fruity | Light |
| Gewurztraminer | Lychee nut, spices, rose petals | Medium |
| Riesling | Apple, lemon, floral, apricot, fruity | Light |
| Red Wines | Aromas and Flavors | Body |
| Pinot Noir | Strawberry, berries, cherry | Light - medium |
| Merlot | Blackberry, plum, current, chocolate, vanilla | Medium |
| Zinfandel | Berries, jammy, cherry, earthy | Medium to heavy |
| Cabernet Sauvignon | Blueberries, black current, cassis, raspberries, oaky | Heavy |
| Syrah | peppery, spice, blackberry, cinnamon | Medium to heavy |
| Petite Syrah | Blackberry, pepper, jammy | Heavy |
| Sangiovese | Cherry, fruity, spice | Light to medium |
| Cabernet Franc | Raspberry, casis, herbacious | Medium |
| Barbera | Berries | Medium |
---
Wine Clubs
---
FREE THE GRAPES!

American Cellars Wine Club - We bring you two monthly selections from the world's best micro-wineries, and plenty more.

Thomas Jefferson Wine and Food Society - following in the tradition of Thomas Jefferson, America's first wine connoisseur and gourmet.

Virginia Wine of the Month Club - offers Virginia wine delivered to your door.

Wine of the Month Club - 2 wines delivered to your door each month; members get discounts on these selections.

Garden State Wine Club, The - offers monthly selections of New Jersey wine.

Amazing Wine Club - features two bottles of award winning wine delivered every month from boutique wineries worldwide.

Taste of California Wine Club, A - offers premium California and international wines, an online gift center, a recipe collection, and wine of the month club memberships.

Serenading Grapes - monthly wine club featuring International boutique wines and a complete guide to their enjoyment. Also offers wine-making kits, and search service for local wine tasting.

Ale in the Mail - offers beer and wine of the month clubs plus the Party Pail.

Oregon Pinot Noir Club - offering reserve, small-lot and single-vineyard pinot noir from Oregon's top producers.

Educational Australian Wine Guide - Australian Wine Resource

Celebrations Wine Club - wine-of-the-month subscription service offers reviews and great red and white wines from California and Italy.

Wine Club - offers a variety of wine clubs to suit all tastes and budgets.

Discovery Wines - wine club offers international and local wine shopping, resources, and member benefits to British Columbia residents.

Connoisseurs' Series - source for highly rated limited edition wines.

West Coast Wines - featuring wines from the Pacific Northwest.

Coastal Vineyards Wine Club - featuring small production, premium, and boutique-style wines from the California coast.
---
Wine Resources
---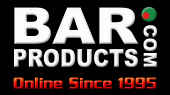 ---
---
Copyright © 2003 - 2022 KK
Most recent revision September 24, 2022 03:00:54 PM
If any picture located on this page or any other page on this site is yours, please let me know and I will gladly remove it. Thanks